WAY-Village︎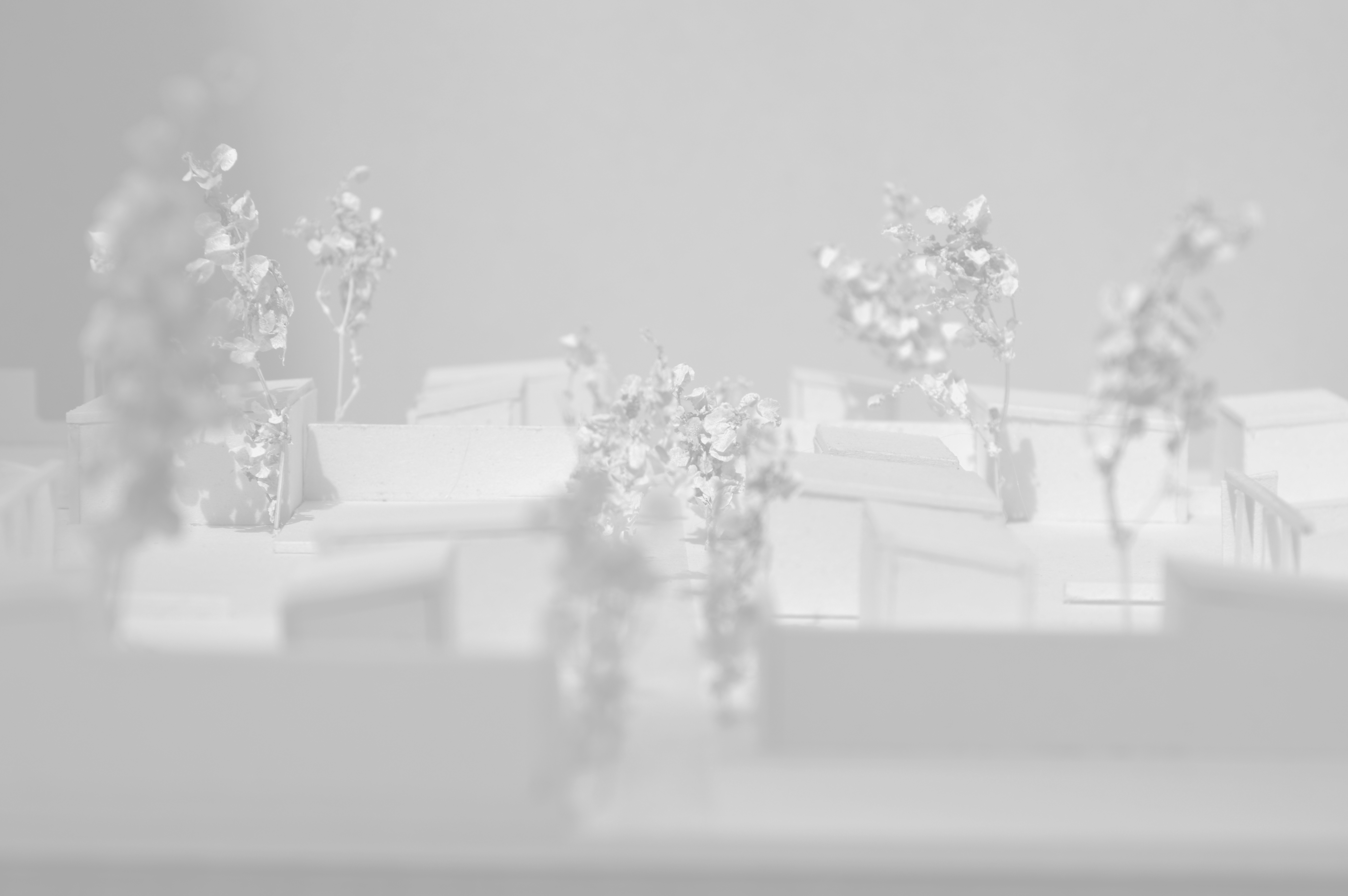 WAY-Village

A detailed system for great rural plots

Flessenow, Dobin am See
The basis of the conception was to pursue the village in its way of appearance, matter and shape - not to isolate aside the village, but be guided by the analysis of the inhabitants habits to reform the collective.
Rural living is constantly connected to the outside, whose outline of private, half-private and completly commom spaces defines a high potential of the country side.
The idea of a floor plan as a house had to be spread across the whole property and each site - in the same small scale units as the village itself.
Through differences in elevation, flooring and planting of vegetation the outline of functions will be constructed to be enhanced by the owners.
Developing different types of sites within the plot helped to fit to the range of user profiles and delivered furthermore a complex usability.
The types make out in the amount of volumes on the site and inside-outside relations.
The certain volumes generate spaces, whose level of intimacy and dissemination shall be experienced and practised situative by the owners.

The repeating pattern of the main living modular unit, with its reflected shape of an existing house character forms an identity; while the functional volumes, related to the imprinting and minimized GDR-weekend house are building a structure to get enlivened by the owners in the depth of each site.
At the outline of the sites the volumes appear brick-stoned, as they connect to the middle wood-structured.
Through the arrangement of the sites a collage-like woven carpet originates, which inhabits open space and ownership in a rural approach.
Apart from closing the loose street area in the north of the plot, we designed a planted "laubenweg" inbetween the sites as an open cummutation. The "laubenweg" shall be planted by mature and fruitbearing trees, which run out to the ownerships to not only mark the context, but generate a use and surplus for the whole village.
Functionally the "laubenweg" develops a footway, which leads from the lake in the west, to the village center, implying a new cummutation space, a playground and a fire place by the southern woods and set agriculture areas in the east of the property.